Jobs for Young Adults Program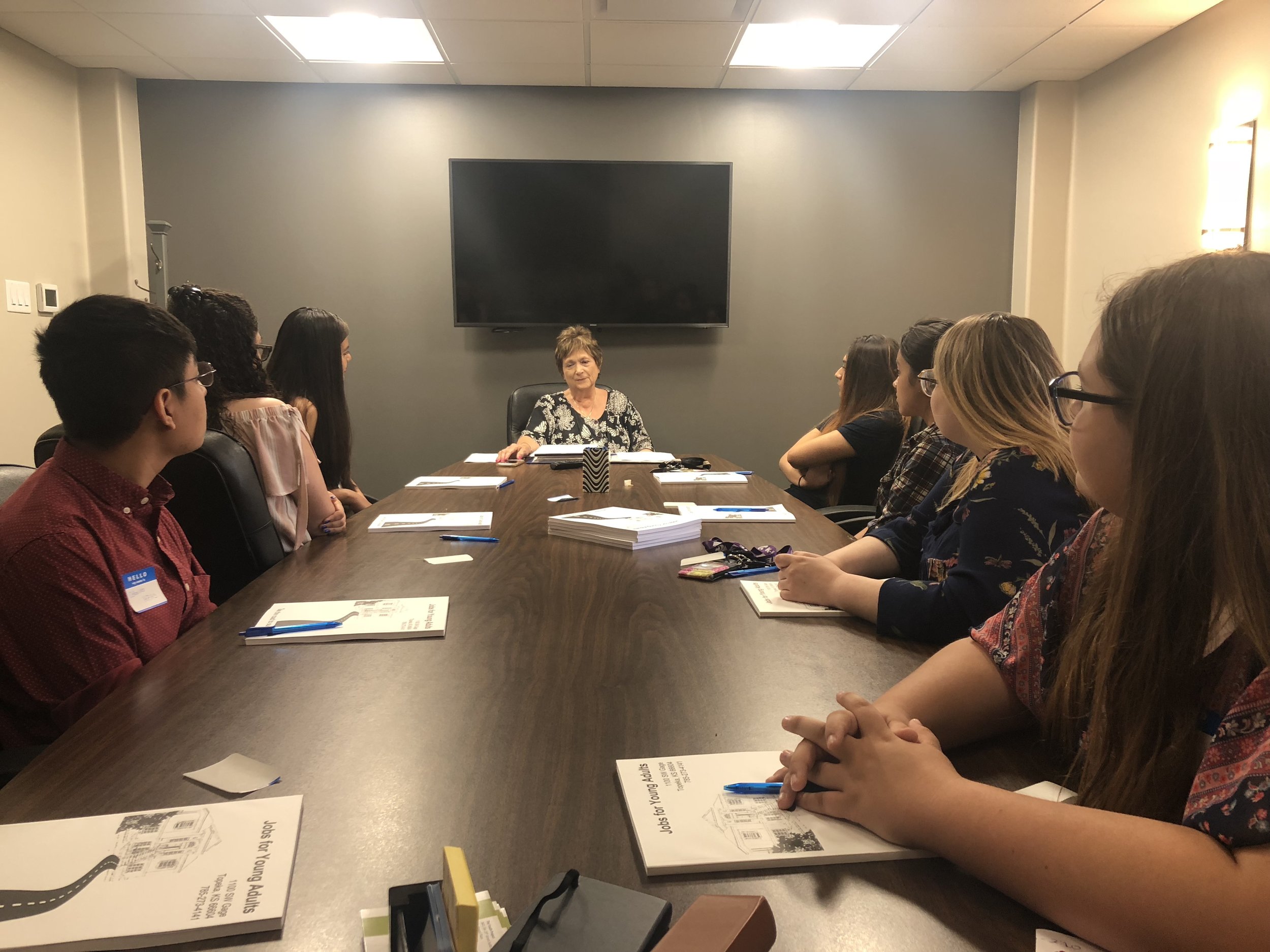 Jobs for Young Adults Program
What is it?
Jobs for Young Adults is a 34 hour job readiness/life skills workshop for young adults ages 16 to 20 years. This program was developed by employers from all industries in the Topeka area.
Topics Covered:
Communication
Decision Making
Problem Solving on the Job
Getting Along with Boss and Co-worker
Application Guidelines
Financial Literacy
Upon completion of the workshop participants are certified as "job ready" and will have access to our 150 employers who have agreed to interview graduates of the program as positions become available.
Why are the benefits?
Benefits to you are having the inside scoop on what employers are looking for, 150 employers, and a major advocate for you to make sure the employer is following labor laws and that you like your job.
We conduct a 6 month follow-up with you and your employer. We are able to talk with employers about your concerns, as the employers really don't want parents calling them and the privacy act keeps the employers from giving information to others without a release.
You will be entitled to a second job search as long as you gave proper notice, were not fired for stealing, doing drugs/alcohol on the job or walking out without notice.
How do you get involved?
Call our office and set up a time to come in a learn more about the program, fill out some enrollment forms & receive your schedule of workshop dates and times.
We hold workshops every month. They begin on Saturday (during the school year) and then Monday-Thursday 3:45 to 5:45 for two weeks.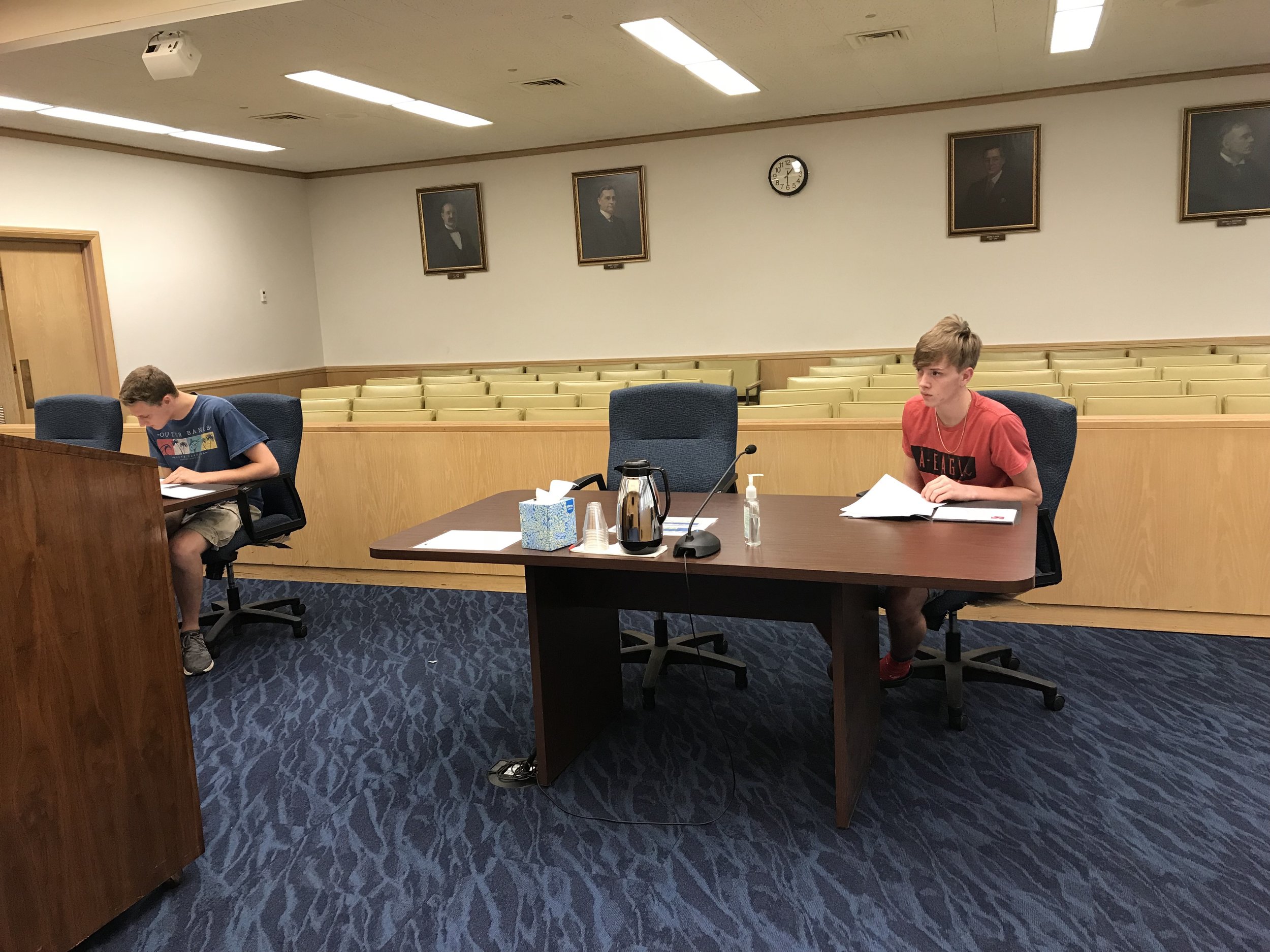 Youth Court
What Is It?
Youth Court is youth led and youth driven. The judge, prosecutor, defense attorney, jurors, bailiff, court clerk and defendants are all teenagers. They will hear cases of first time offenders with misdemeanor charges. The jurors will decide the sanctions that will be imposed. They can range from community service, written or oral apology to victim or others, essay related to the offense, improve grades and they will serve as a juror in two cases
Why is it necessary?
Adolescence is a time when young people are developing skills, habits, and attitudes that will prepare them for transition into responsible adulthood. Teen court programs serve a dual function. In addition to providing a mechanism for holding youthful offenders accountable and educating youth on the legal system, teen courts also provide youth in the community with an avenue for developing enhancing, and practicing life skills.
Youth court will:
Help youth realize they will be held accountable for their problem behaviors
Educate youth on the impact their actions have on themselves and others
Build competencies in youth by providing instruction in how the legal system functions and how to communicate and resolve problems with peers and more effectively build competencies in youth by providing instruction in how the legal system functions and how to communicate and resolve problems with peers more effectively and provide a meaningful forum for youth to practice and enhance newly developed competencies
In order for a defendant to participate in youth court, they will have to agree to enter into a diversion agreement in which they admit to the facts of the case and agree to follow the sanctions in the case. The case will be sent back to Municipal Court. If they complete their sanctions, they will not have a juvenile record.